Churchill's "MOST SECRET" Special Duties Branch by A.S. Pye E. Simak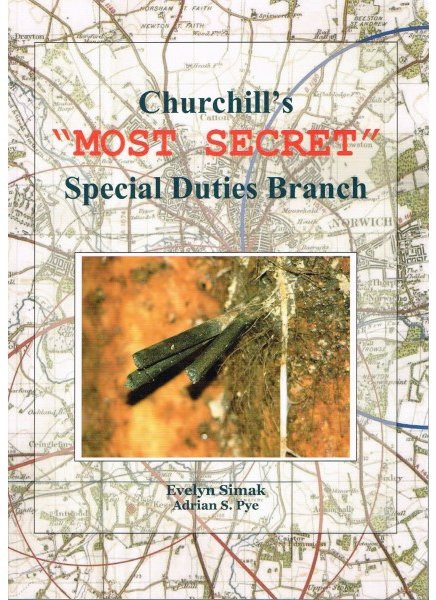 Churchill's Secret Resistance Organisation is colloquially often referred to as "Churchill's Secret Army", "The Hush-hush" or the "Stay-behinds". A number of books have been written about the history of the operational patrols of the Auxiliary Units, which were made up almost entirely of civilians and trained to sabotage and harass the Germans in the event of an invasion.
Much less is known about the Special Duties Branch of the Auxiliary Units, their networks of civilian spies, their cleverly concealed wireless stations and their mysterious wireless set called the 'TRD', of which no trace appears to have survived. For the first time all the information known to date about this secret and dangerous operation, including the names of ATS and Royal Signals personnel involved, can now be revealed.
ASIN: B00JJSA7Z2 
Published by: 1st edition (2014) 
Authors: Evelyn Simak & Adrian S. Pye 
Format: Paperback 
Book Info: 194 pages.