DOWNLOAD The British Resistance in Wales Commemorative Booklet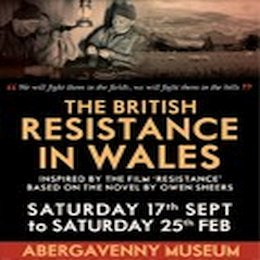 Digital Download of The British Resistance in Wales Commemorative Booklet
Abergavenny Museum have produced a 16 page booklet to accompany their exhibition on 'The British Resistance In Wales'. Reading the booklet is a good way to learn the basics about the Auxiliary units and understand more about the Welsh resistance.
A PDF (electronic version) of the booklet can now be purchased here. £1 of this goes directly back to the museum. 
TECHNICAL INFO: You will need to be logged in to the site be able to download the booklet. Please do this as soon as you receive the download link, which will only work for you once logged in. If you cannot do this, then you may need to set your password here https://shop.staybehinds.com/shopper using the email address you used for purchase.