Mister Lucky book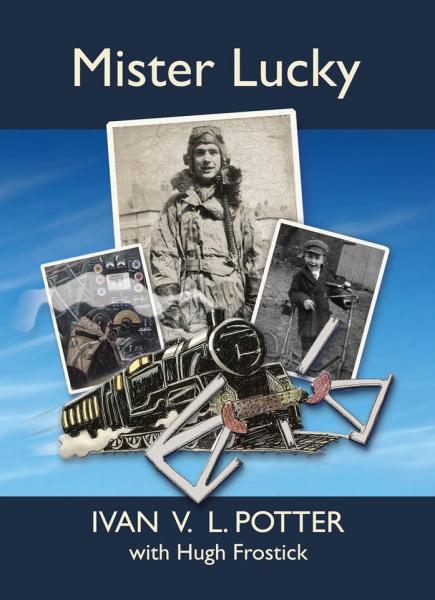 "Mister Lucky" by Ivan Potter with Hugh Frostick. Signed by Ivan, who is aged 97 and living in Suffolk
Ivan Potter is a Suffolk farming lad who got caught up in the Second World War. He did war work in an Ipswich factory (where he narrowly dodged a falling Focke Wulfe engine) then joined the Belstead Home Guard where he was one of six young men who volunteered for a mobile squad with special training and a secret hideout in Bentley woods. He volunteered for the RAF as a wireless operator on Wellington and then Lancaster bombers. Then followed a long career on the railways of East Anglia.
Ivan always enjoyed sharing stories about his war service at Air Crew Association dinners, demonstrating Secret Army equipment at Parham British Resistance Museum, and swapping railway stories with his brother and old colleagues. When he began to commit his tales to paper, he realised just how many lucky escapes and coincidences had helped him to reach old age, which gave him the title for his book.
This is a very good and easy read for anyone interested in life as it was, whether they are interested in the RAF or railways or not!
Note for CART supporters - there is limited content and information on the Auxiliary Units. Author Hugh is son of Auxilier Charles William Frostick of Mistley Patrol, Essex.
ISBN 9780995793811. Shipped direct from author / publisher.