The Partisan Leader's Handbook - Aux Training Manual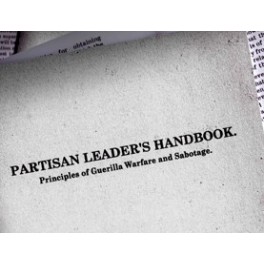 Colonel Gubbins' 29 page guide on the the principles of guerrilla warfare and sabotage. The drawings are clear and easy to read. It mainly covers forms of ambush. 
This replica training booklet has been restored and completely re-written into a rare reproduction in A5 size. 
NOTE: this is also available in a bundle of 5 along with the three "Calendar" manuals and The Art of Guerrilla Warfare Handbook.